With a key member of our team based in the South West of England, we have excellent knowledge of the area and the accommodation options that it has to offer. It's an incredibly popular destination for both filming and events. Devon and Cornwall seem to be extremely popular for TV and film productions, whilst Bristol and Somerset is renowned for major events. Being in close proximity means we can easily carry out recces of hotels and meetings on behalf of our clients.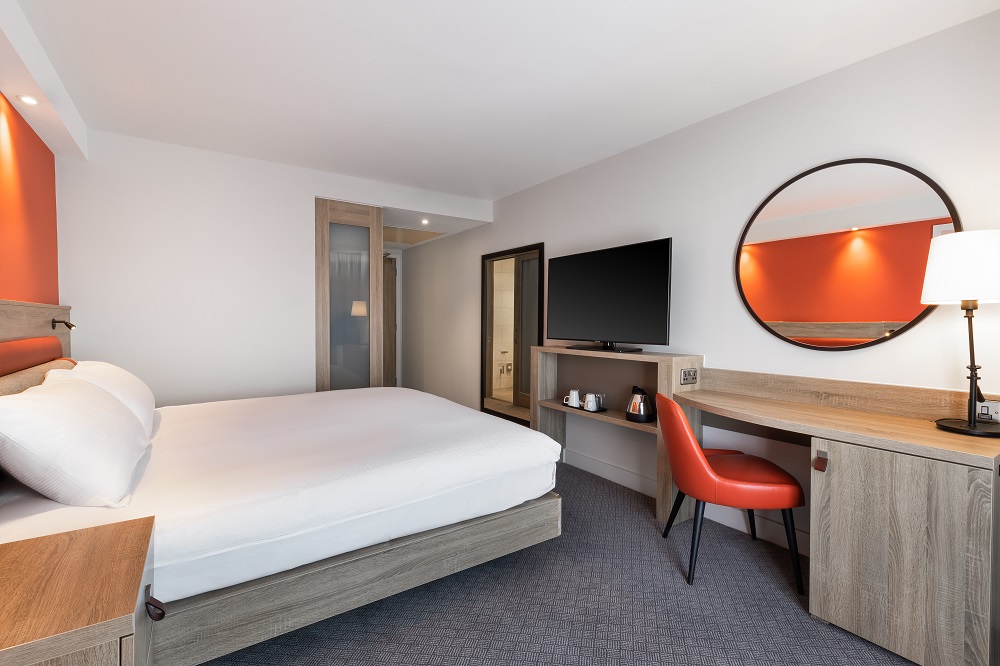 A client favourite is the Hampton by Hilton Torquay Harbour. With its central location near to shops and restaurants and just a 5 minute walk to the harbourside, this modern bright hotel with 133 bedrooms has a laid back feel with an open plan bar and restaurant. All bedrooms have king, queen or large twin beds and come with air conditioning. It also has a fully equipped gym onsite.
In addition, guest security is paramount, with reception manned 24 hours a day and secure keypad access to lifts and bedrooms. All staff are well trained and adhere to confidentiality agreements.